Check out the New Sister Shayari in Hindi 2 Line for Whatsapp in Hindi You Can Also Download 2 lines of Shayari In Urdu Hindi English In Famous Poets Sister Love Poetry For Brother and Sis Father And Sister Mother and Sister in 2021. sister Shayari in Hindi English, sister Shayari 2 lines, miss you sister Shayari in Hindi, sister love Shayari, two sisters Shayari in Hindi, funny Shayari for sister in Hindi and also check for more Poetry on our Site.
Latest Sister Shayari In Hindi | Poetry For Sister SMS Images
Sister Shayari in Hindi 2 Lines For Facebook
प्यार करती है बहुत पर जताती नही
मुझे चाहती है बहुत पर बताती नही..!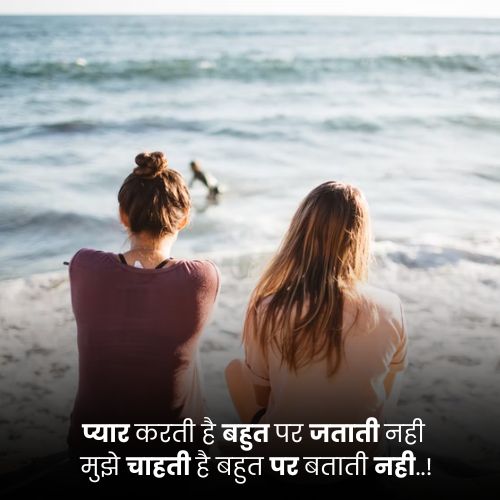 सबसे छोटी सी नटखट करती है शैतानी
माने ना बात किसी की
करती है अपनी मनमानी..!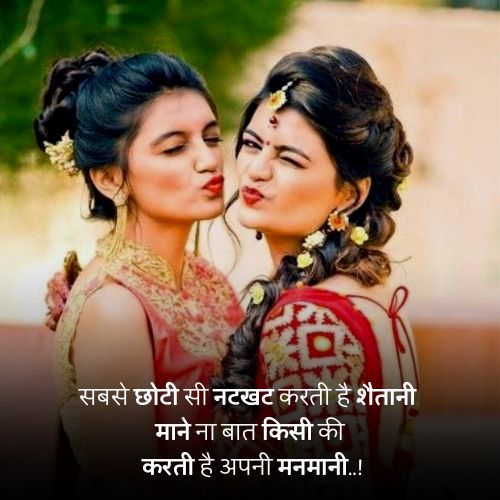 मेरी खुशियो पर अब
बोलो कौन भला मुस्कुराएगी
गम में कैसे हंसते है
मुझे कौन भला बताएगी..!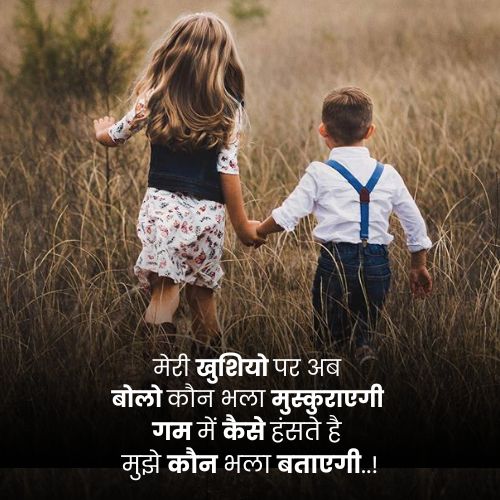 कभी बड़ी बनके हमे
हर वक्त बचाती है
कभी छोटी बनके
सबको नौटंकी दिखाती है..!
कभी बड़ी बनके हमे
हर वक्त बचाती है
कभी छोटी बनके
सबको नौटंकी दिखाती है..!
अपनी बहन को अपनी जान से
भी ज्यादा चाहती बहन है पर
इनकी किस्मत मे हमेशा होती जुदाई है !
तुझे सताना अच्छा लगता है तेरे नए
नए नाम रखना अच्छा लगता है !
ज़िन्दगी का तराना यु
ही चलता रहे मेरी बहना
मुझसे यु ही मिलती रहे !
जब बहना मेरे घर आंगन आयी
तब खुशियां मेरी घर आयी !
वो कभी सुनाती है तो कभी
पुचकारती है मेरी प्यारी
बहन एक पल झगड़ती है !
Sister Shayari In English For Whatsapp
Sisterly love is, of all sentiments, the most abstract

Nature does not grant it any functions
Sister is our first friend and second mother.
You are not my sister, You are my soul.
Brothers and sisters are as close as hands and feet.
Dear sister, I am nothing without you.
A sister is a little bit of childhood that can never be lost.

I love my sister a lot.
A sister smiles when one tells one's stories –

for she knows where the decoration has been added.
Sister share childhood memories and grown-up dreams.

Hey sister, I just want you to know that I love you to the moon and back.
I smile because you're my sister.

I laugh because there's nothing you can do about it.