Check Out Eid Milad Un Nabi Shayari. Eid Milad Un Nabi Is Celebrated Of The Birthday Of the Islamic Prophet Muhammad Which Is Commemorated In Rabi Al-awwal, The Third Month In The Islamic Calendar. Eid Milad un nabi Shayari Is Derived From The Arabic Root Word, Meaning To Give Birth, Bear A Child, and Descendant. 12th Rabi' Al-awwal Is The Accepted Date Among Most Of Sunni Scholars, While Shi'a Scholar Regard 17th Rabi' Al-awwal As The Accepted Date You Can Read More about eid ul Milad status, eid Milad greetings in English, eid Milad in English, and eid Milad un nabi Shayari images.
Eid Milad Un Nabi Shayari Hindi Mein
दुनिया की हर फ़िज़ा में उजाला रसूल का
ये सारी क़ायनात सदका रसूल का
खुशबू-ए-गुलाब है पसीना रसूल का
आप को भी हो मुबारक महीना रसूल का
नबी की याद से रौशन
मेरे दिल का नगीना है
वो मेरे दिल में रहते है
मेरा दिल एक मदीना है
तेरी दीद जिसको नसीब हो वो नसीब खुश नसीब है
तेरी याद है, मेरी ज़िन्दगी तुझे देखना ही मेरी ईद है
मुबारक मौका अल्लाह ने अता फ़रमाया
एक बार फिर बंदगी की राह पर चलाया
अदा करना अपना फ़र्ज़ खुदा के लिए
ख़ुशी से भरी हो मिलाद उन नबी आपके लिए
मदीने में ऐसी फ़िज़ा लग रही है
की जन्नत की जैसी हवा लग रही है
मदीने पहुँच कर जमीन को जो देखा
यह जन्नत का जैसे पता लग रही है
अल्लाह तआला हम सब को सीधी राह पर
चलने की तौफ़ीक़ अता फरमाये
आमीन
हैप्पी ईद-ए-मिलाद-उन-नबी
खुशबू-ए-गुलाब है पसीना रसूल का
आप को भी हो मुबारक महीना रसूल का
दुनिया की हर फ़िज़ा में उजाला रसूल का
ये सारी क़ायनात सदका रसूल का
खुशबू-ए-गुलाब है पसीना रसूल का
आप को भी हो मुबारक महीना रसूल का
वो चाँद का चमकना
वो मस्जिदों का सवरना
वो मुसलमानो की धूम
ईद-ए-मिलाद-उन-नबी मुबारक
Jashn e Eid Milad Un Nabi Shayari In Urdu
Tarap Raha Hai Dil Hazri Ko

Ya Rasool Allah SAWW Bula Lijiye

Ab Madine Mein..

تڑپ رہا ہے دِل حاضری کو 

یا رسول اللہ صلی اللہ علیہ وسلم بلا لیجیے

اب مدینی میں 
Chaaro taraf Noor Chaaya

AAQA ka milaad aaya
چارو طرف نور چھایا

آقا کا میلاد آیا
Nabi SAWW ka jo ghulaam hai

Zindagi usi ka naam hai..
نبی صلی اللہ علیہ وسلم کا جو غلام ہے

زندگی اسی کا نام ہے . .
Shah Konain SAWW jalwa namaa Ho Gaya

Rang Aalam Ka Baatil Naya Ho Gaya
شاہ کونین صلی اللہ علیہ وسلم جلوہ نعماء ہو گیا
رنگ عالم کا باطل نیا ہو گیا
Na kyun araishain karta khuda dunya ke samaan mein

Tumhe dulha bana kar bhejna tha bazm e imkaan mein
نا کیوں ارایشاین کرتا خدا دنیا كے سامان میں
تمہیں دلہا بنا کر بھیجنا تھا بزم امکان میں
Her Ibtada Sey Pehle Her Inteha Key Baad
Zaat-e-Nabi Buland Hy "Zaat-e-KHUDA" Key Baad,
Dunya Mein Ehtraam Key Qabil Hyn Jitny Log

Mein Sab Ko Mantaa Hoon Magar "MUSTAFA" Key Baad
Rehmaton Ki Hai Yeh Raat
Namazon Ka Rakhye Gaa Saath,
Manwa Li Jiey RAB Se Harr Baat
Duaon Me Rakhiya Gaa Hum Ko Yaad
Duniya Ki Har Fiza Me Ujala RASOOL Ka,

Yeh Saari Kainaat Hai Sadqa RASOOL Ka,

Khushbu-E-Gulab Hai Pasina RASOOL Ka,

Aap Ko Bhi Ho Mubarak Mahina RASOOL Ka
Khushbu-e-Gulaab Hai Pasina RASOOL Ka, 

Aap Ko Bhi Ho Mubarak Mahina RASOOL Ka…!!!"

EID-e-MILAD-un-NABI Mubarak Ho
Eid Milad Un Nabi Shayari In English
Suntay hyn arsh walay
Suntay hyn farsh walay
Sultan-e-Noor ka khutba
Subha shab-e-wiladat
Duniya Ki Her Feezaa Mein Ujala RASOOL SAW Ka

Yeh Saari Kainat Hy Sadqa RASOOL SAW Ka,

Khushboo-e-Gulaab Hy Pasina RASOOL SAW Ka,

Aap Ko Bhi Ho Mubarak Maheena RASOOL SAW Ka
NABI SAW Ka Jashan Aya Chaand Taaron Jhoomte Rehna

NABI SAW Key Naam Per Ae Namdaaro Jhoomte Rehna

Marhabaa Marhabaa Marhabaa Yaa MUSTAFA SAW

Mere AAKA SAW Aye hyn Jhumoo Merey DATA SAW Aye hyn Jhumoo
Sohnay AQQAA SAW aye ney Rehmat naal laiyaaye ney

Saaray Alam de vich vekho Noor dey baadal chaaye ney
12 Rabi Ul Awal kay din AQQAA SAW aye duniya mein

In ki Aamad per Rehmat kay baadal chaaye duniya mein

Jashan maanao AQQAA SAW ka, Khush hon gay REHMAN
Jin Parr Huaa Unka Saya
AQQAA SAW ka Milaad Aya
Ghar Ko Sajaaty Hyn Wohi
Jhanday Lehrate Hyn Wohi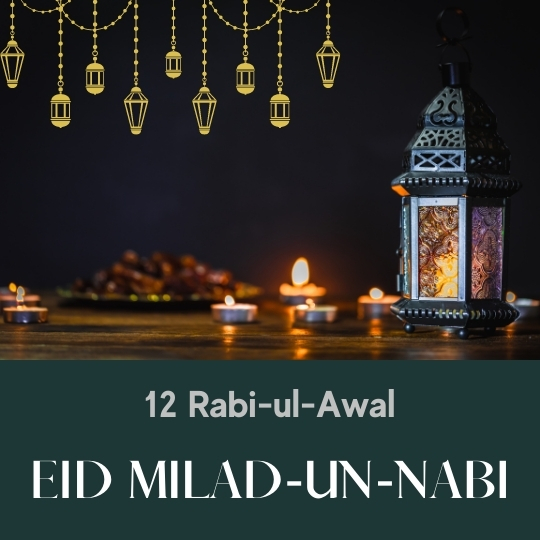 Naa kyun Aaraishyn karta KHUDA Duniya key Saman me
Tumhyn Dulha bana ker Bheja tha Bazam e Imkan me