Check Out Happy Daughters Day Shayari to your daughters and tell them their importance. Shayari on Daughter in Hindi English New Best Beautiful Daughters Day Shayari Wishes Message is sharing with you through this article. Happy daughters day wishes, happy daughters day quotes from mother, daughters day quotes in hindi, happy daughters day images, and More Poetry for Girlfriend or Boyfriend In Our Site.
Happy Doughters Day Shayari In Hindi
जो माता-पिता को स्वर्ग ले जाता है वो बेटा होता है
और जो स्वर्ग को ही घर ले आये वो बेटी होती है
जरूरी नहीं रोशनी चिरागों से ही हो
बेटियां भी घर में उजाला करती हैं
एक मिठी सी मुस्कान है बेटी, यह सच है कि मेहमान है बेटी
उस घर की पहचान बनने चली, जिस घर से, अनजान है बेटी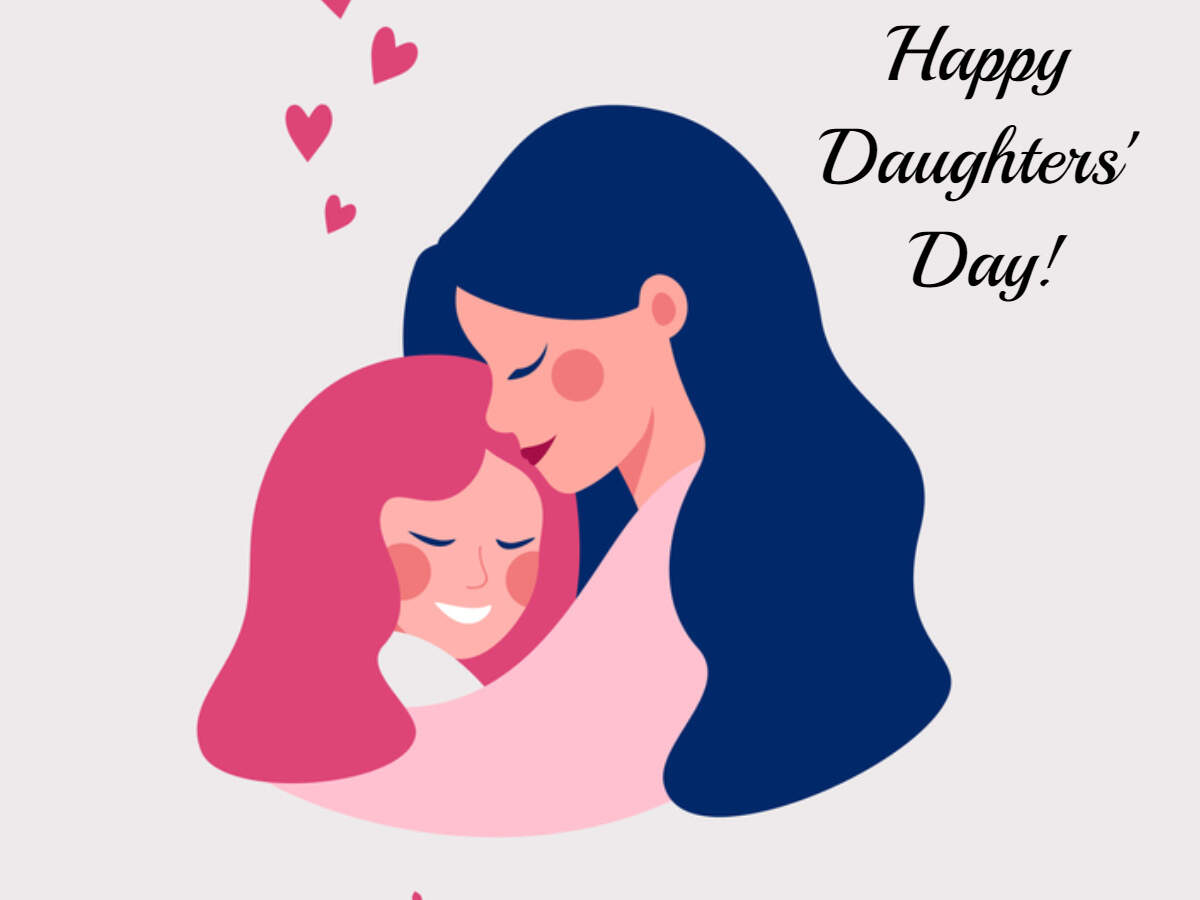 2 Line Shayari For Daughter Day
घर में रहते हुए ग़ैरों की तरह होती हैं
बेटियाँ धान के पौधों की तरह होती हैं
बेटियां सब के मुक़द्दर में कहां होती हैं
घर खुदा को जो पसंद आए वहां होती हैं
बेटी कुछ नहीं मांगती,
  मगर बहुत दे देती है 
  बिना कुछ बोले बेटी,
  बहुत कुछ सह लेती है 
खुदा की इनायत है बेटी का होना,
  कुछ भी खो दो मगर बेटी ना खोना 
  बिगड़े घर के भी भाग सवार देती है,
  घर के लिए बेटी सब गवार देती है 
क्या दुआए दू जो खुद दुआ है,
  क्या छिपाऊ उससे जिसका दिल कुआ है
  तेरे होने से हमारे घर में बहार है,
  बेटा तुमसे हमें बेहद प्यार है …
बेटी नहीं बेटा हो तुम
  कलेजे का टुकड़ा हो तुम
   हमारी उम्र भी तुम्हे लगे
  सारी बलाए तुमसे दूर भगे
मम्मी का हाथ बटाती
  पापा का नाम कराती
  कितनी मुश्किलें क्यू ना हो
  सबको हंसके गले लगाती
पापा का मान हो तुम
  मम्मी की जान हो तुम
  भाई की शान हो तुम
  पर मैं ये कैसे कहू कि
  घर की मेहमान हो तुम
Happy Daughters Day Shayari in English
Your beautiful smile makes all the worries disappear.

Your good heart is how I know you will also be truly loved.

I'm so proud to call you my daughter.
A daughter is the best thing that can happen to you because a daughter fills you heart with magic and love. Happy Daughter's day.
Seeing you grow up so talented, beautiful, and brilliant fills me with so much purpose.

I just love the fact that you are my daughter!
Sometimes when I feel so down and out,

I only need to look at you and be reminded that you are my miracle.

I love you, baby girl.
A daughter is Gods way of saying May you have a happy life ahead,

She understands and she cares; Motherhood is a path to tread…

Happy Daughter's Day.
My dearest daughter, you are the answer to all my prayers and wishes.

I pray that when you grow older, you will also be a miracle to other people. 
Daughters are the joy of a mother and father's heart,

Beauty and sweetness describe them from the start.
Daughters are special and thought the world of,

Which proves they were sent from heaven above.
Daughters will soon be married and grown,

Then they may start a family of their own.